Russia blocks UN condemnation of North Korea missile test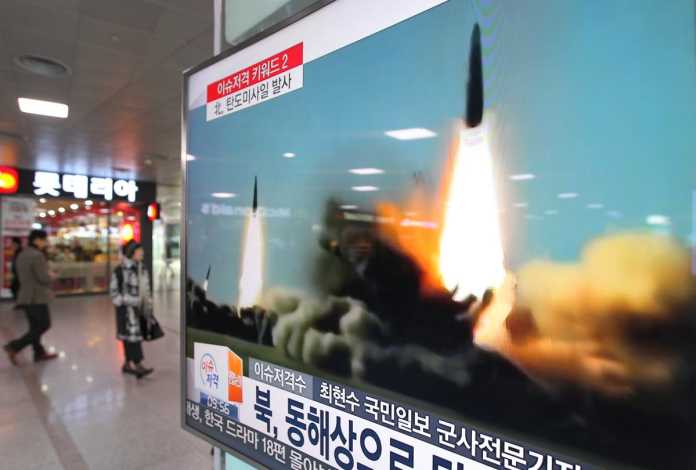 Russia on Wednesday blocked UN Security Council condemnation of North Korea's latest missile test even though China had backed the strongly-worded statement put forward by the United States, diplomats said.
The proposed statement seen by AFP would have demanded that North Korea "conduct no further nuclear tests" and halt missile launches after Pyongyang carried out a failed test on Sunday.
Russia wanted to include language contained in a previous statement stressing the need to achieve a solution through dialogue, according to council diplomats.
Last month, the council was united in strongly condemning the launch of three missiles and expressed serious concern over Pyongyang's "increasingly destabilizing behavior."
In the proposed statement, council members expressed "their utmost concern" over North Korea's "highly destabilizing behavior" and again threatened to take "further significant measures."
Diplomats who spoke on condition of anonymity appeared surprised that Russia would block condemnation that China, Pyongyang's ally, had been willing to support.
The disagreement with Russia over the stronger language came ahead of a Security Council ministerial meeting next week on North Korea that will be chaired by US Secretary of States Rex Tillerson.
US 'not trying to pick a fight'
US Ambassador Nikki Haley separately stressed that the onus was on North Korea to prevent an escalation.
"It's important that North Korea know we are not trying to pick a fight, so don't try to give us one," Haley told reporters.
"We have said it as clearly as we can possibly say it. The ball is in their court. They shouldn't…