North Korea takes leap with missile test: Analysts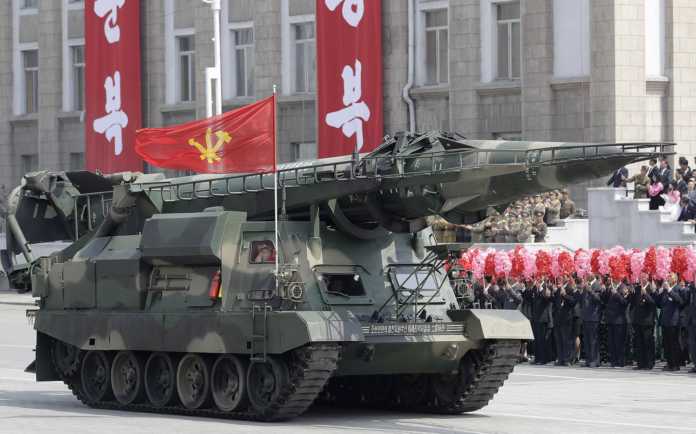 North Korea's latest missile launch represents a significant step forward in its weapons capabilities, analysts say, but Pyongyang could be looking to secure a position of strength before a return to the negotiating table.
The intermediate-range missile fired by the North over the weekend, named the Hwasong-12, was its longest-range rocket yet, analysts say.
It was its 10th launch this year, after dozens in 2016, as it accelerates efforts to develop an intercontinental ballistic missile (ICBM) capable of delivering a nuclear warhead to the continental United States — something President Donald Trump has vowed "won't happen".
Leader "Kim Jong-Un has stepped up testing compared to his father and grandfather, and it is starting to pay off," Melissa Hanham of the Middlebury Institute of International Studies in California told AFP. "This is a clear indication of progress."
Pyongyang has long had missiles that can reach targets across the South — the 500 kilometer Scud — and Japan, the 1,000-1,300 kilometer Rodong.
But with an imputed range of 4,500 kilometers the Hwasong-12 puts US bases on the Pacific island of Guam within reach.
More significantly, the new missile could be a stepping stone to a properly working ICBM — which would fundamentally change assessments of the threat posed by Pyongyang.
"This is not that missile but it might be a testbed, demonstrating technologies and systems to be used in future ICBMs," wrote aerospace engineering specialist John Schilling, adding that it could represent the first two stages of such a device.
Pyongyang "may be closer to an operational ICBM than had been previously estimated," he said on the respected 38 North website.
A functional ICBM would need a nuclear warhead that can be mounted on to a missile.
The North's official Korean Central News Agency claimed the latest test had proved its guidance and re-entry technologies, and said the rocket was "capable of carrying a large-size heavy nuclear warhead."
It was "plausible that they have made a compact warhead after five nuclear tests", Hanham told AFP, but KCNA's phrasing was "interesting but vague."
"It's really hard to…