China Unveils Unmanned Attack Helicopter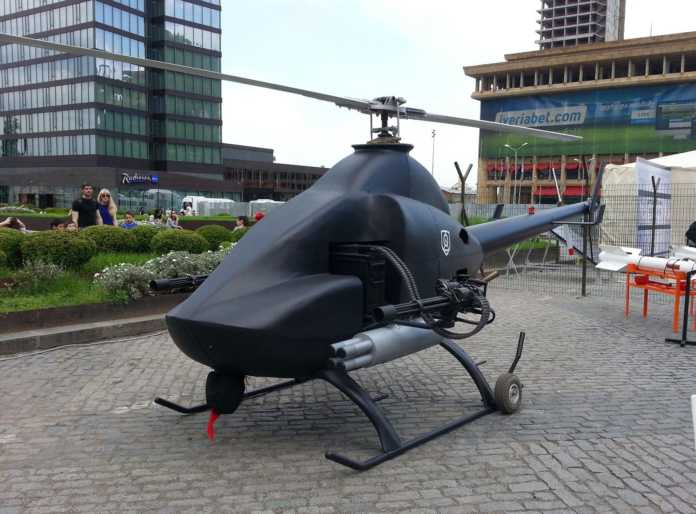 China is promoting an unmanned reconnaissance / combat helicopter in the international market, further expanding the scope of its military drones offered to foreign buyers.
Aviation Industry Corp of China, the State-owned aircraft giant, has put its AV500W unmanned autonomous helicopter on display at the fourth China Helicopter Expo that opened on Thursday in Tianjin.
The 7.2-meter-long aircraft, developed and produced at the AVIC Helicopter Research and Development Institute in Jingdezhen, Jiangxi province, has a maximum takeoff weight of 450 kilograms, a maximum speed of 170 kilometers per hour and a flight ceiling of 4,000 meters, according to the institute.
The helicopter is capable of…