Airbus Helicopters Completes First Firing Campaign with HForce-Equipped H145M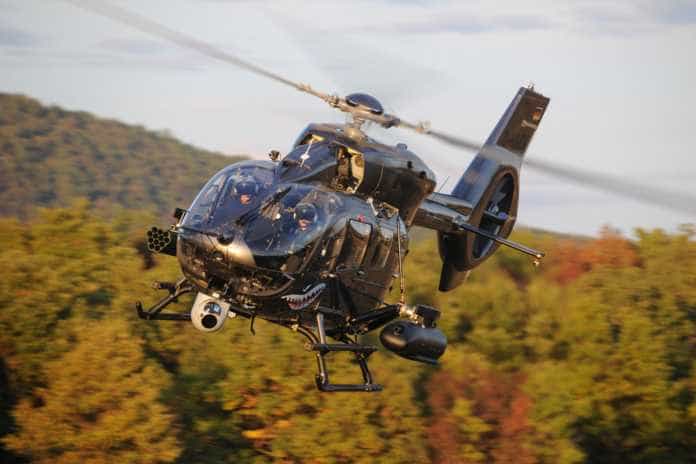 Airbus Helicopters has recently completed a ballistic development test of an HForce weapon system on a H145M on Pápa Airbase in Hungary.
The tested system included guns (FN Herstal HMP400), unguided rockets (Thales FZ231) and cannons (Nexter NC621) as well as an electro-optical targeting system by Wescam (MX15) and a helmet mounted sight display by Thales (Scorpion). All planned and required tests were performed in a tight and demanding time schedule.
"This is an important milestone towards the qualification of HForce on the H145M, which is planned for end 2018", said Axel Humpert, Head of H145 Programme. "The positive results of this first ballistic development test are the outcome…