US, South Korea begin largest-ever joint air drill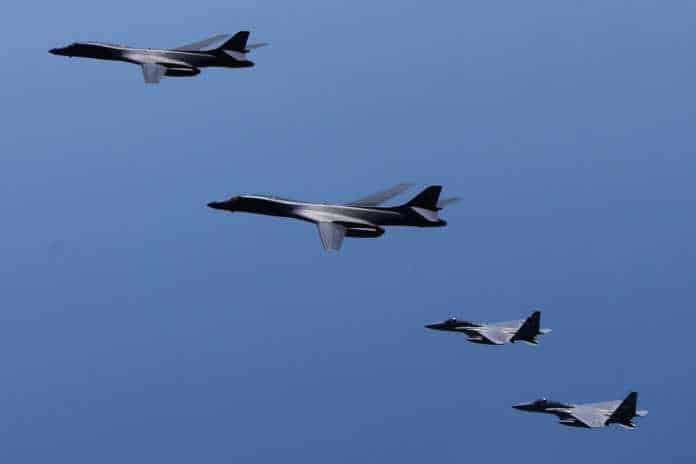 The US and South Korea on Monday kicked off their largest ever joint air exercise, an operation North Korea has labeled an "all-out provocation", days after Pyongyang fired its most powerful intercontinental ballistic missile.
The five-day Vigilant Ace drill — involving 230 aircraft, including F-22 Raptor stealth jet fighters, and tens of thousands of troops — began Monday morning, Seoul's air force said.
Pyongyang over the weekend blasted the drill, accusing US President Donald's Trump's administration of "begging for nuclear war".
The annual exercise comes five days after the nuclear-armed North test-fired a new ICBM, which it says brings the whole of the United States…