Turkmenistan Acquired China's QW-2 MANPADS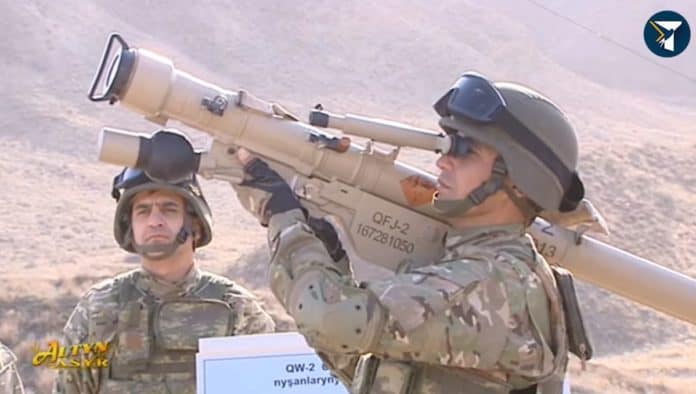 Turkmenistan has been confirmed as a buyer for China's QW-2 man-portable air-defense system (MANPADS).
On January 11, 2018, the dissident media outlet Chronicles of Turkmenistan released a video of Turkmen President Gurbanguly Berdimuhamedov's recent visit to a border post. During his visit, President Berdimuhamedov inspected the border station and examined a display of weapons.
One of the soldiers in the video could be seen holding a QW-2 MANPADS, revealing that Turkmenistan had purchased the surface-to-air missile system from China.
The QW-2 MANPADS has a range of six kilometers and a minimum targeting altitude of 10 meters, with a ceiling of around 3.5 kilometers. China began…