Military Dune Buggy Now Has an Optionally Manned Variant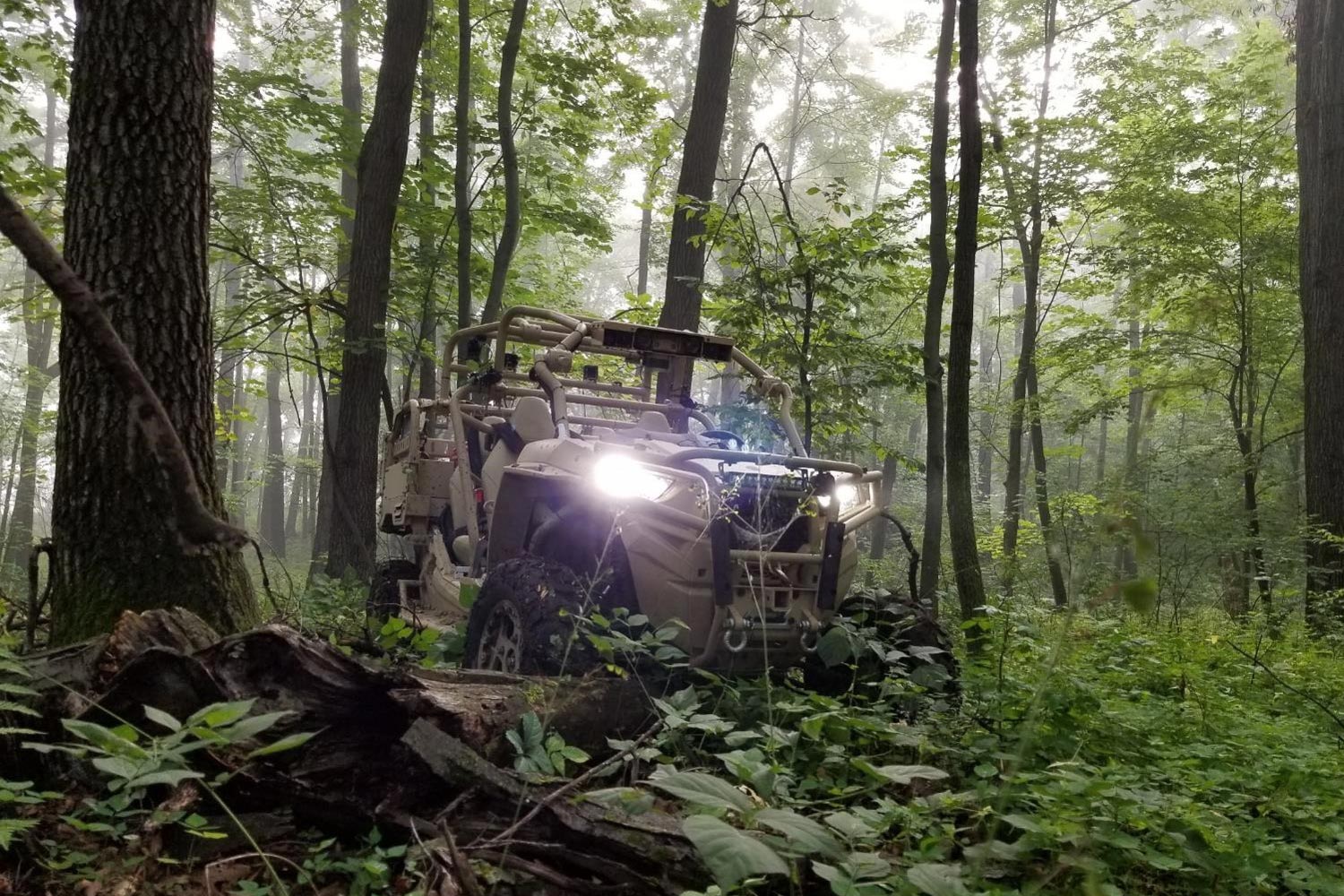 Since 2017, Marine infantry units have been deploying with Polaris MRZR all-terrain vehicles that can fit inside an MV-22 Osprey and zip troops around the battlefield with up to 1,500 pounds of gear.
The vehicle has been in use by U.S. Special Operations Command for even longer, and is operated by more than 30 allied nations.
This week, Polaris introduced the MRZR's sophisticated sibling: the MRZR X, a vehicle that can be operated by a driver; in leader-follower configuration in a convoy; by remote control; or fully autonomously, depending on what the mission requires.
The MRZR X made its debut at the AUVSI unmanned systems show near Washington, D.C., on…